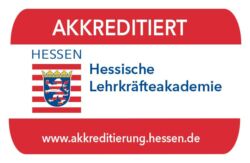 Setting up a pottery workshop in school
For the event catalog of the 'Hessische Lehrkräfteakademie' (Hessian Teachers Academy): Provider number: F009044

in 4 x 4 hours, we will deal with the following topics:
Origination of clay types, getting to know the different building techniques, i.e. pinch cup, coil technique, building with clay strips, clay slabs, and free building. Modelling techniques for figure design as well as surface design, shaping and organic structures, textured decor and colored surface design are core program themes.
You will get to know the drying and firing procedures, how to set a kiln, what biscuit firing is, glaze or high temperature firing, working and safety rules of handling a kiln.
Under direction, you will try out the different techniques, gain insight into the working method of a potter and receive a handout for later self-studies. The course is completed with a participation certificate.